Mini Monster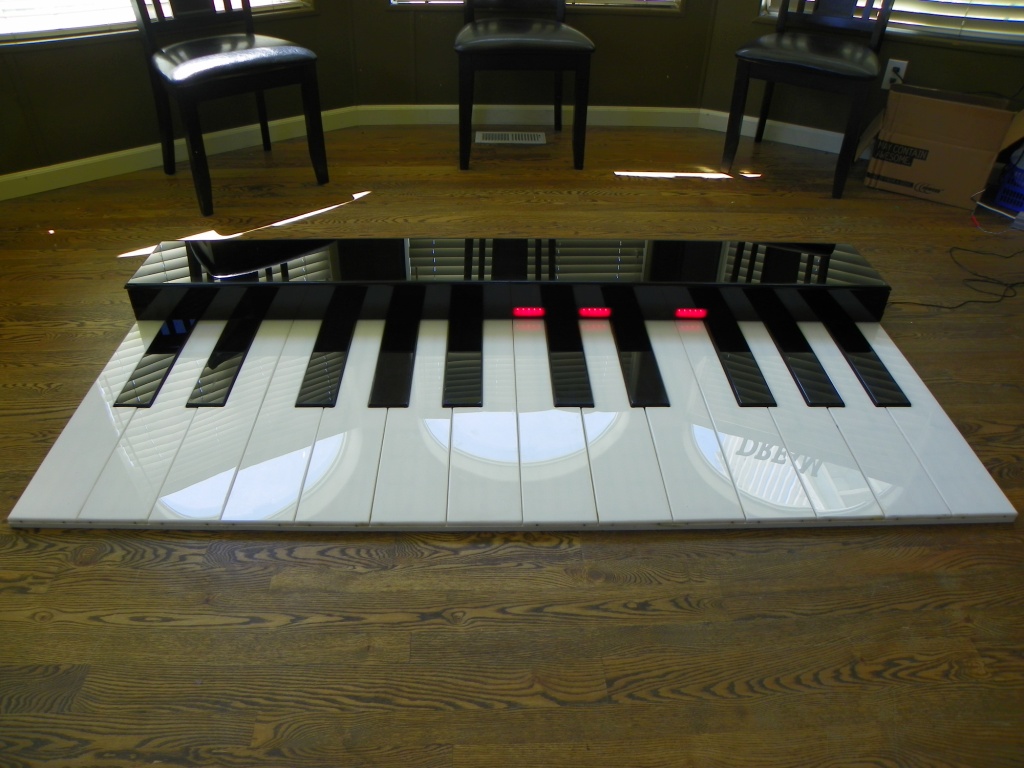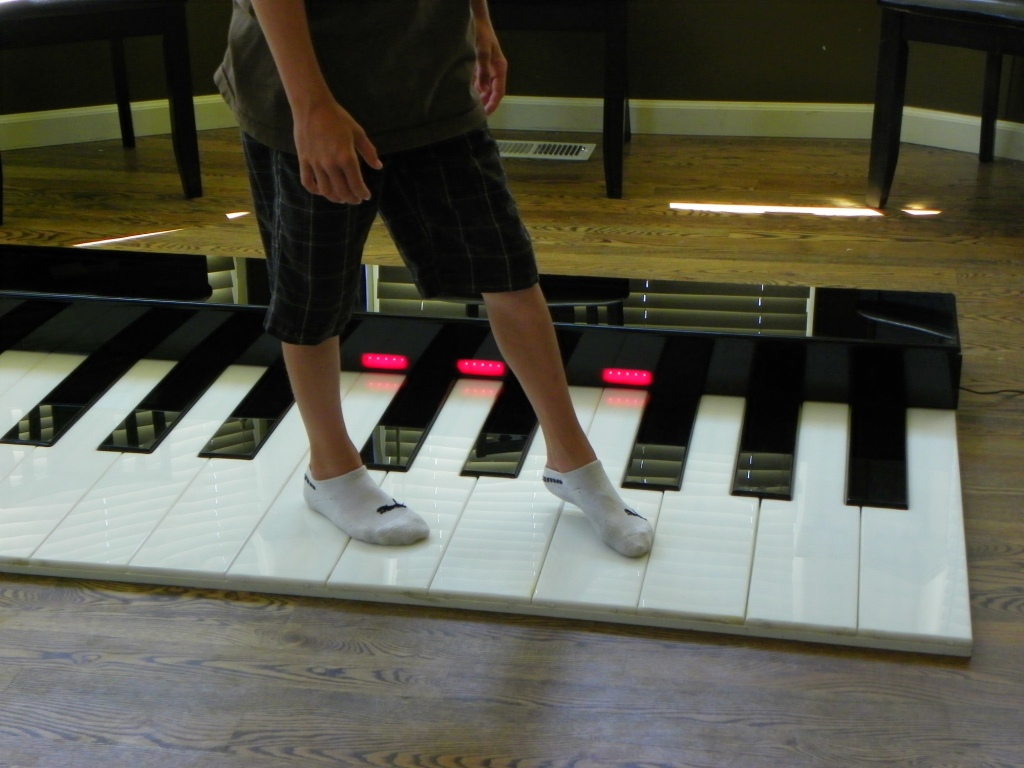 Monster Piano is happy to announce the addition of the Mini Monster to its product line. The Mini Monster is a smaller two-octave that is approximately 7 feet long with 5 inch wide keys. It was expressly designed with children in mind. The Mini Monster does everything the massive Monster Piano does, but it does it all for less cost. 25 keys (treble "C" key not shown in the photo)
Mini Monster — Perfect for Schools
The manufacturer suggested retail price of the Mini Monster Piano is $9,500 USD.
Why you need the MINI MONSTER PIANO
The MINI MONSTER PIANO is sure to be a hit at any music academy. Kids love the challenge of the Mini MONSTER PIANO and hardly notice that they???re learning as they play! It painlessly lends itself to teaching music theory, ear training, note recognition, rhythm and composition. From running through your scales, hopping your arpeggios to playing key and note name activities, your students will learn almost effortlessly.
The MINI MONSTER PIANO. . .
Kid size
Affordable
Fully programed
Teaches
Promotes music appreation
Releases children's energy
Offers never ending skill levels
Adds joy and zest to your school!